These green ingredients just go together so well. We will need your oven to bring together this vegetarian delight. Lovely chilled for work the next day too.
6-8 serves. Approx. 600kcal.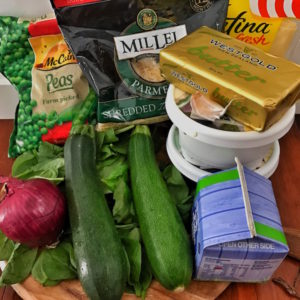 On the shopping list:
Vegetables, dried or fresh pasta, onion, mint, spinach, ricotta, wine, garlic, parmesan, milk, flour, butter.
This menu item can be adapted to suit the following ways of eating: