Here to Help
As an NDIS registered provider around the country, we are proud to be able to provide a viable option to the many food delivery services available to participants. Our cooks are chosen because they have a heart to serve in the community. We look forward to making healthy nutritious food in your kitchen.

Book I Hate Cooking online.

Receive your grocery list via email & shop for ingredients

I Hate Cooking arrives at your home and cooks 3-5 meals (up to 25 serves)

You have a healthy range of meals to choose from.

Figure out what to do with your free time
Our NDIS registration may allow you to have meals prepared in your kitchen if you are NDIA managed. 
Line Item 01_022_0120_1_1 
Assistance With The
Cost Of Preparation And
Delivery Of Meals
Preparation and delivery of meals to a participant who is unable to do this themselves, and is not in receipt of other supports that would meet the same need. Food costs are not included. Cost varies with the number of meals prepared and deliveries required.
We can also help plan and self managed participants with achieving independence with our in home cooking program.
I HATE COOKING IS AN NDIS REGISTERED PROVIDER
NDIS funded meals from $7.20/meal
We make fresh meals cooked in your home.  We come and cook just like a cleaner comes and cleans!
Do you want healthy, balanced, tasty meals ready for you to heat up at meal time? You need I Hate Cooking!   Our meals are made with fresh whole foods, no artificial colours or preservatives and can be  easily customised for different dietary needs.
We are a registered provider for the NDIS, and we are confident that our service will give you more choice with your allocated NDIS funding.  Whether you self-manage, use a financial intermediary or claims are made directly from NDIS we can help you.
About Our Service:
We offer three types of home cooking.  A Full Cook will provide up to 25 individual serves (5 meals) or our Mini Cook you get a total of 15 individual serves (from 3 meals)!  All of our meals come with ingredient labels and reheating instructions. Our Mini Cook comes with reduced menu options due to time constraints. We provide a list of the ingredients and can either arrange the groceries for you or you can shop for them. To help increase independence, we can provide instructions for preparation of the ingredients prior to the cook, if our participants would like to be involved. We can also prepare our LCHF/KETO menu for our NDIS participants.
These meals can also be halved to create less serves if space or volume is a concern.
Rest assured our cooking team are all: Compliant with all food legislation; Public liability insured;  Professional & reliable;  Food handling certified; Police checks available.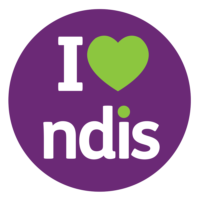 What a brilliant service! Great menu to choose from and you shop for the ingredients that go into your meals so you know the quality. They cooked up a storm and left my kitchen absolutely sparkling clean and I have a freezer stocked with tasty and healthy meals
I cannot speak more highly of this amazing service, especially our incredible cook! She is honestly one of the nicest people ever, her communication is next level and her cooking, well that's the best bit. We get a regular cook with the subscription service and it's been a lifesaver for our family. Thanks so much I Hate Cooking 🙌🏻
I Hate Cooking has been doing fortnightly cooks for me through NDIS and this has been a wonderful experience and helped so much! The food is just perfect, fresh and always leaves my kitchen clean, neat and tidy… and having someone who has worked in the industry for 30 years, Bronwyn has the compassion and understanding needed! I would recommend this service for all to try 👍
Having meals prepared to cater to the lengthy list of dietary requirements is a life saver for our busy family. I'm so glad that this service exists and that it can be funded using our NDIS funding. The shopping list is always reasonable to purchase too.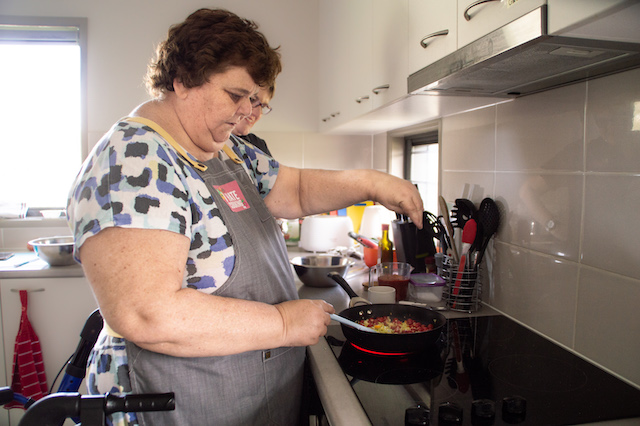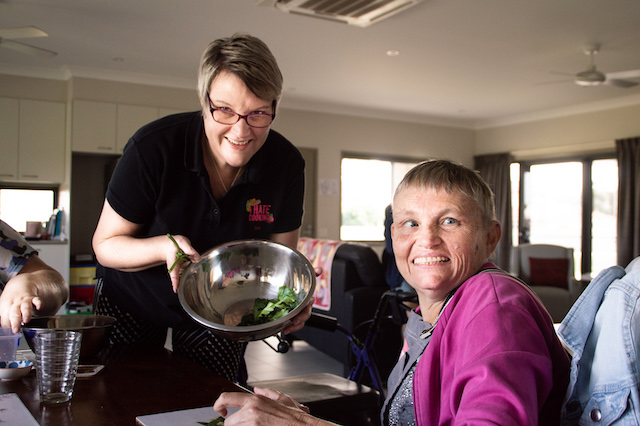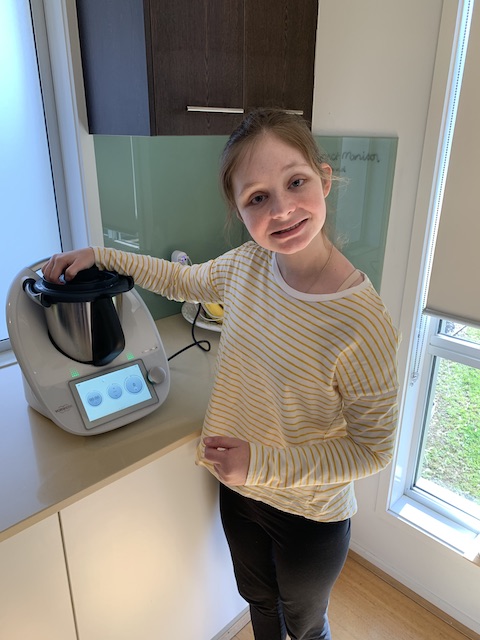 COOK. EAT. REPEAT.
COOKING PROGRAM
Increase your independence by taking part in our one on one cooking program. These are designed to be done in the comfort of your own home. We send a shopping list for the first cook and from then on we sit and plan the menu for each time we cook together. You can choose what kind of lessons you would like to participate in, be it pots and pans, baking or Thermomix lessons.
If you are self managed or plan managed then this program is available to you.
Funding for capacity building or assistance with daily tasks should be available to participate in this program.