Finding your tribe can be a challenge and when they are spread around the country it makes the journey even more challenging. We are really proud of what each of our team members brings to the table. Most importantly, each of them is selected because they have a heart to serve.
Bek Daley
Chief Recipe Tester / Founder
Meet our Founder. Bek is a mum of 2 girls and has spent her whole life being prepared to bring this to you. She is married to a culinary critic (in home cooking) and if it makes it onto the menu it has been OK'ed by him.
Amanda
Brisbane
Amanda is married with 3 school aged children. She has always had a passion for cooking for family and friends.  Amanda is originally from Wallumbilla (near Roma) and brings her country values and home style cooking to our team.
Vic
Brisbane/ Moreton
Vic is a Mum to 2 gorgeous and busy boys, growing up in a family of passionate cooks and restauranteurs cemented her love of cooking  healthy and delicious whole food meals, particularly evident in her flavour rich curries. She is looking forward to sharing the gift of great food with others.
Linell
Brisbane
Linell is a mum of 2 young active boys and knows how important it is for a busy family to have hearty and healthy home cooked meals. Linell taught herself to cook 12 years ago and has loved it ever since! She definitely lives by the philosophy that food makes people happy
LIz
North Brisbane/Kingaroy
Liz is Mum to 2 children, one of each, aged 22 and 17.  Liz believes in the philosophy "food is love".  Having specialised in cooking delicious, home made, comfort food for many years, Liz is thrilled to share her passion and joy for cooking with people in the community. She works in 2 different communities so reach out when she is local to you.
Adrienne
Moreton Region
Being a Mum to two busy girls from the North of Brisbane, I understand just how time poor people can be. After spending my whole life in the hospitality and customer service industries and with a passion for home cooking, I am looking forward to helping my community regain precious time with loved ones and soothing them with delicious food.
Melissa
Pine Rivers / Moreton Region
Melissa is married with 2 adult sons. She is passionate about food, having worked in the industry for 30 plus years in Brisbane hotels. She studied as a pastry chef, made wedding and birthday cakes, taught people to cook and still runs a cooking school on Northside Brisbane. She loves to inspire people with new food creations.
Dani
Logan / Northern Gold Coast
Dani is a mum of 3 beautiful kids. She has a heart to serve, which is one of the prerequisites to cook for us.
Jacinta
Ipswich
Jacinta is an extremely busy mum of 4 small children. She loves to cook for them and is constantly working with recipes to cater to the intolerances in her family. She's really excited to bring I Hate Cooking to the Ipswich community
Kerry
Boonah
Kerry is Mum of 1 and has a background in hospitality. Cooking is her passion (yes this amazing lady even makes her own cheese).  She loves her chickens and cooking with fresh eggs.  Kerry loves showing love to others through her food! 
Cathy - Coming Soon
Toowoomba
Linda
Sunshine Coast
Linda is a mum of 3 amazing children. She  recently made the big move from Port Hedland to the East Coast. She loves cooking and has a fascination for nutrition. When she heard about the I Hate Cooking service and saw what a difference it was making in people's lives she wanted to be part of it. Making nourishing meals from scratch with no hidden nasties and giving people back the gift of time… that is something she is proud to be a part of!
Karen
Noosa and Gympie
Karen has 4 sporty children who love to eat 24/7. Two of her children have food issues which developed Karen's passion for cooking without additives. She knows what it's like to work full time with a big, hungry family, where being prepared is the key to not only eating healthier, but saving dollars on takeaway. She's excited to be bring I Hate Cooking to Noosa and Gympie.
Jenn
Bundaberg
Jenn is a passionate chef with 19 years hospitality experience currently studying a Bachelors degree in Nutrition. She loves incorporating local produce from the Bundaberg region and her garden into her cooking. She hopes to help more people enjoy home cooked meals that taste delicious and are nutritious. She is excited to join I Hate Cooking in Bundaberg and the surrounds as wells as offer I Hate Cooking to Gladstone, Tannum Sands and Boyne Island.
Lauren
Bundaberg
Lauren is married and the mum of 2 kids. She has been working in the food industry for many years. She has a passion for whole foods and cooking what she grows. She is also a recipe tester for Jo Whitton of Quirky fame.
Vanessa
Rockhampton
Vanessa has 4 children and has always enjoyed cooking. She became passionate about wholefoods when her eldest sons health needed extra support. Being in the kitchen and cooking is one of her happy places and she loves providing her family with tasty and nutritious home cooked meals. She is very excited to bring the "I Hate Cooking" service to Rockhampton.
Kate
Mackay
Kate is married and is the proud mum of two young boys. Her passion for cooking stems from the desire to feed her family fresh, tasty and nutritious home cooked meals.
Danille
Mackay
 Danille (pronounced Dan-eel) is a Mum of 2 children who has settled in Mackay after travelling around Australia with her husband and furry child.
She has a passion for good food and cooking. She likes to know what goes into her food and enjoys cooking from scratch. 🥦 She's recently been diagnosed with Coeliacs disease, giving her an awareness for food intolerances and cooking practices. She is a perfect fit for I Hate Cooking.
Danille is passionate about creating healthy food that tastes amazing, encouraging a healthy lifestyle, especially for those who feel overwhelmed by a limited diet, who are time poor, or simply hate cooking!
Bronwyn
Townsville
Bron is a mum of 3 adult children. She worked for many years in the disability sector and has worked in the food industry for 8 years. She loves making healthy home made food from scratch for her friends and family.
Tammie
Mareeba and Surrounds
Tammie is a small town girl with a big heart. If there's one thing she loves to do it's helping others through her love of food and cooking. Being a Busy mum of 4 girls and a FIFO husband she knows what it takes to get wholesome and nutritious food on the table and is passionate about helping others achieve this. She can't wait to help you in the kitchen!! What are you waiting for?
Claire
Cairns
Claire is married with a young son. Being a self taught cook form a young age, the kitchen is her happy place. She is passionate about food and nutrition. Claire loves to help educate people about healthy eating choices and as a qualified Health Coach, is really excited to help make busy people's lives easier by cooking them delicious, healthy food.
Jessica
Innisfail
Hi my name is Jess & I love cooking! I come from a European back ground of Maltese & Italian and I have a passion for food & cooking and I can't wait to make peoples lives easier by coming into your home to cook you meals ready to go!!
Freya
Trainer
Freya is a Mum of four in their late teens and early twenties. She's always loved cooking and sharing her love of cooking with family. Freya worked as a Police officer for 15 yrs. Her role is to help teach out cooks to create healthy wholesome meals, which in turn, helps other busy families and those working terrible hours trying to maintain a healthy eating pattern.
Kirsten
Newcastle/Central Coast
Kirsten is a mum of 8 (yes 8!) with 3 adult children and 5 younger ones down to a busy and adorable 3 year old! She loves to cook for my big family  including 4 grandchildren. She is skilled at catering to all sorts of diets and situations including vegans, vegetarians, meat eaters and fussy kids! She loves saving people time and stress and seeing them enjoy real, home cooked meals. 
Tamara
Newcastle
Tamara grew up in rural Victoria. From a very early age she had an interest in food & health, cooking independently by age 9. She worked in continental delicatessens & pharmacies where she learned the science of food, a "healthy gut" and its impact on our health. A mother of three gorgeous kids, all arriving early, resulting in underdeveloped digestive systems, multiple food intolerances and allergies. She makes everything from cheeses, breads and fermented foods, and understands  a wide range of dietary needs. Tamara is passionate about creating healthy food without sacrificing taste, to encourage a healthy lifestyle, especially for those who feel overwhelmed by a limited diet, who are time poor, or simply hate cooking!
Debbie
Northern Beaches
Debbie has a keen interest in food and nutrition and is currently studying to become a Naturopath. Debbie is a mum of one little boy and has one on its way so she is very much aware of the difficulties in consistently cooking nutritious meals while juggling work, children and everything in between. She is eager to be a part of making this challenge more palatable.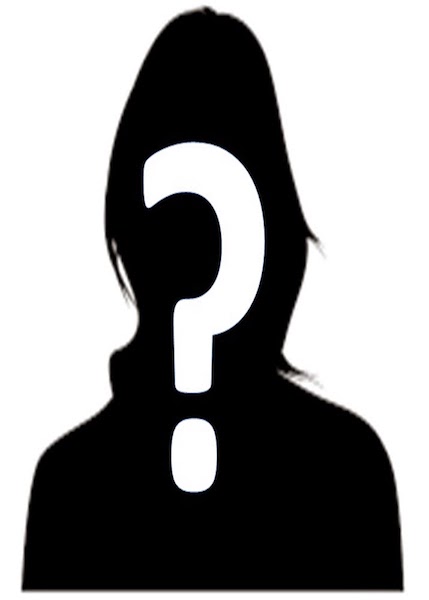 Western Sydney
Vacant
We are always on the look out for mums and dads who have a passion for cooking and want to work during school hours.
If this is you then get in touch.
Rebekah
Mt Annan/Camden
Bek is a working married mum to 3 hungry boys and has a passion for serving her family wholesome, home cooked food. She wants to be able to help others in her community to do the same.
Be it a gift voucher, a trial cook or a subscription – have Bek over to happily stock your freezer with meals you can have on the table in minutes!
Sarah
Sutherland Shire & Surrounds
Sarah is a mum of three who keep her on her toes and loves to feed them wholesome, nutritious and delicious food.  Her passion for cooking real food stems from growing up cooking with her grandmother.  On a weekend, you'll often find Sarah cooking with her kids and filling the freezer with snacks and meals to help ease the mid-week rush.
Heather
North Sydney
Heather is from the UK but has lived in Sydney for 10 years. With 2 crazy kiddies, one who tests her creativity with his fussiness & the other who eats everything she makes! She loves to cook good wholesome food without nasties, whether that is a hearty savoury dish or a delightful dessert. She knows how challenging it can be to eat well when life gets busy and is excited to be able to help you enjoy some delicious, home cooked meals
Christiane
Melbourne
Christiane has 2 older children and has worked for many years in the food sector. As well as cooking she loves a good book. Especially the recipe book kind.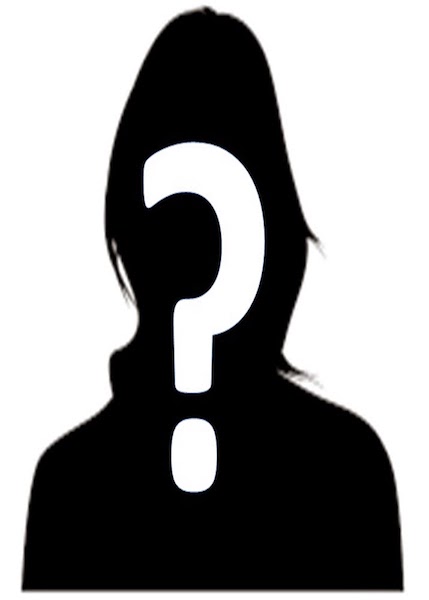 Could this be you?
Western Melbourne
We are always on the look out for mums and dads who have a passion for cooking and want to work during school hours.
If this is you then get in touch.
Claire
Melbourne
Claire is a mum of 4 who loves feeding everyone tasty, nourishing food, made from scratch. Big bake up's for the kids (and hubbies!) lunchboxes or fancy birthday cakes are her speciality. Living in remote communities and overseas, where items weren't available, helped her to learn to make things at home. Her passion is to help people in her community who are doing it tough emotionally or physically.
Wendy
East Melbourne
As a child, Wendy developed a love for cooking. The feeling she gets from creating delicious dishes to serve up for family and friends is pure joy. She spent several years working in the hospitality industry when she lived in New York, and it's been her dream to combine her passion for food and cooking into a career here in Melbourne. She's excited to be able to fulfil that dream, while helping people fill their fridge and freezer with wholesome home cooked meals.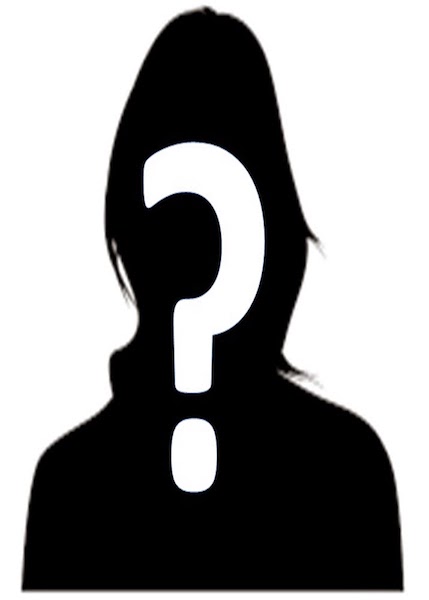 Mornington Peninsula
Coming Soon
Robyn
Adelaide
Robyn is a busy Mum to 2 children. With over 10 years of food experience, I watch as life gets busier and work expectations get greater each year.  I'm seeing more and more take away "convenience" processed foods and speed eating amongst my friends and colleagues, to the detriment of their health. I'm passionate about knowing what's in our food and about food bringing the family together. My mantra is 'slow down, eat nourishing food and share what happened in your day today'.  I realise not everyone can slow down, but look forward to giving valuable time back to my clients so they can eat healthier nourishing food and spend time on the things that matter most. I'm excited to bring I Hate Cooking to Adelaide!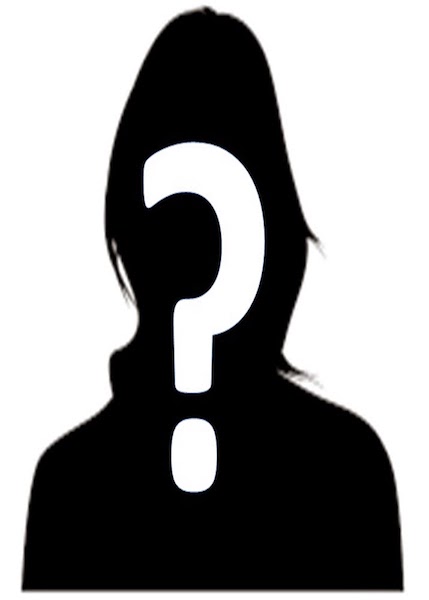 Kylie
Adelaide
Kylie adores cooking! She would love to share her passion for fresh wholesome ingredients with you by serving up delicious meals that will sustain & satisfy. With qualifications & experience in many areas including commercial cookery, Kylie can save you precious time & effort while you maintain control over your life & forget about the task of feeding yourself, friends & family.  Kylie is an industrious mum & wife who is available most week days & Saturday mornings.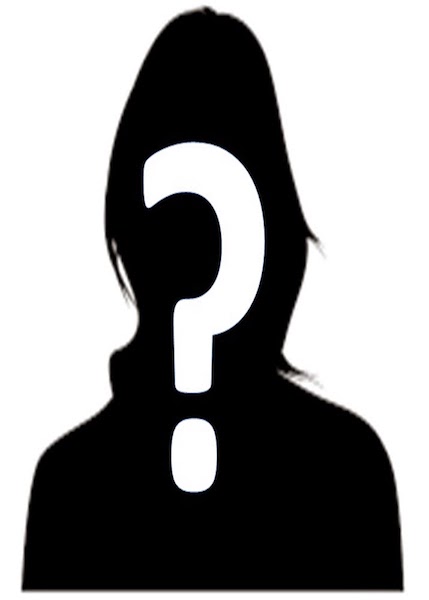 Port Lincoln
Coming Soon
If you would like more information about whats involved in joining the team then hit the button below.
Tanya
Perth
Tanya is a mum of 2 boys, who is passionate about food and cooking as well as providing her family with delicious home cooked meals. She is very active on social media and also on the recipe development team for cookbook authors such as Skinnymixers and LCHF Thermo Foodie and the Chef
Karen
Perth
Cooking for her family and friends gives Karen the greatest joy. She has always had a passion for cooking healthy and tasty food. She would love to share her passion by giving you the gift of time, by cooking for you. Karen has 2 adult sons and a teenage daughter who still enjoy being spoiled with their favourite meals on request. Her food journey has expanded to exploring Gluten Free, Non dairy and raw cooking options. A sprinkle of spice with a scoop of love are her secret ingredients.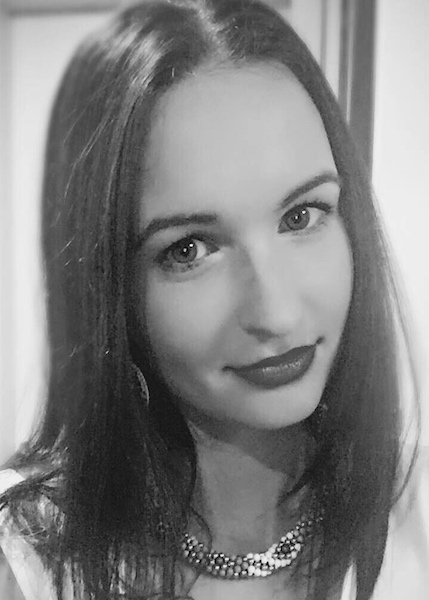 Mel
Perth/Mandurah/Rockingham
Mel is a mum of 2, who gained her love of food growing up cooking with her mum, who is a talented chef. She loves providing her family with healthy, home-cooked, delicious meals and wants to be able to help other people be able to eat quality cooked meals made from scratch with no hidden nasties.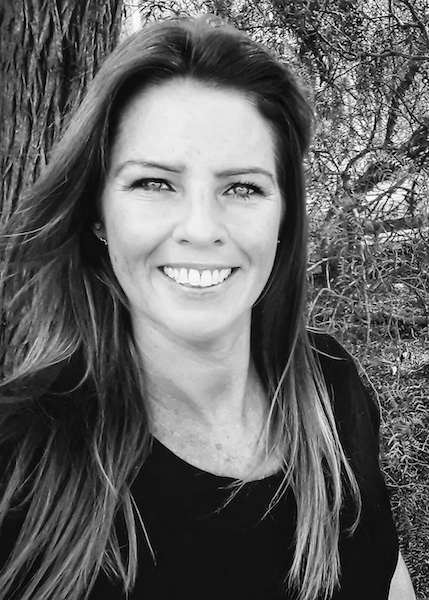 Fiona
Perth - The Hills
Fiona moved to Northampton over 2 yrs ago, with her husband and daughter, as part of a lifestyle change. They love it up here, living on 95 acres, close to the beach and all the yummy food you can catch. She loves Northampton for its creativity, where she can do all the things she loves like cooking, photography, art, travelling and exploring.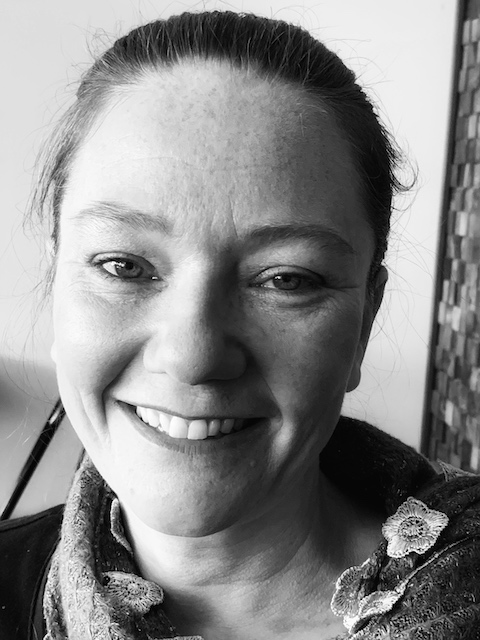 Kirsty
Perth North Metro
Kirsty is a busy Mum of 3 girls. She has over 25 years experience in the food industry and a passion to feed people! Food brings people together and she can't wait to meet you to help you feed you and your family.
Amanda
Perth North Metro
Amanda is a busy mum of two young kids, who loves cooking and entertaining family and friends whenever possible! With a family history of intolerances and food sensitivities, she understands the importance of making food from scratch. She's excited to share her love of cooking and passion for healthy meals with the Perth community!
Kirrilly
Albany
Kirrilly is a 'from scratch' cook who grew up making meals from available ingredients, having lived half an hour from the nearest shop. Because of this she can substitute ingredients like a Boss! She has a keen interest in additives and their effect on the body, especially with 3 kids. She hates good food being wasted so is able to reinvent a meal or ingredient so nothing is left behind…unless the dog would love it.