So we love to cook for you but why not let us make some meals for the new arrival too?  Meals steamed gently and then pureed down for baby.
Best thing is you get lots of serves, and you can eat it. No sodium or sugar is used in our baby foods.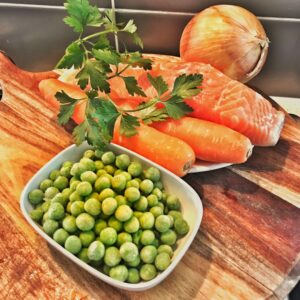 On the shopping list:
Fresh Salmon, vegetables and herbs.
This menu item can be adapted to suit the following ways of eating: