Have you noticed how expensive a single slice of Yummy Banana bread is, even at the super market?
We make the BEST banana bread EVER. One member of our family sets the toaster to the highest setting "Maximum Brown"  to caramelise it…..and I have to admit, it's SO good.
We will need your oven for this one.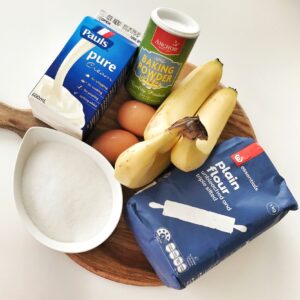 On the shopping list:
Milk, butter, flour, eggs, bananas, vanilla, baking powder.
This menu item can be adapted to suit the following ways of eating: