This is a great dish for the kids with a bunch of hidden veggies-add more if you like. Like a beefy version of a macaroni cheese. If you prefer gluten free pasta then we recommend that we make the sauce and you make the pasta fresh when you are ready to eat it.
5 adult serves. Approx. 600kcal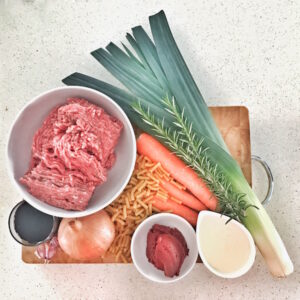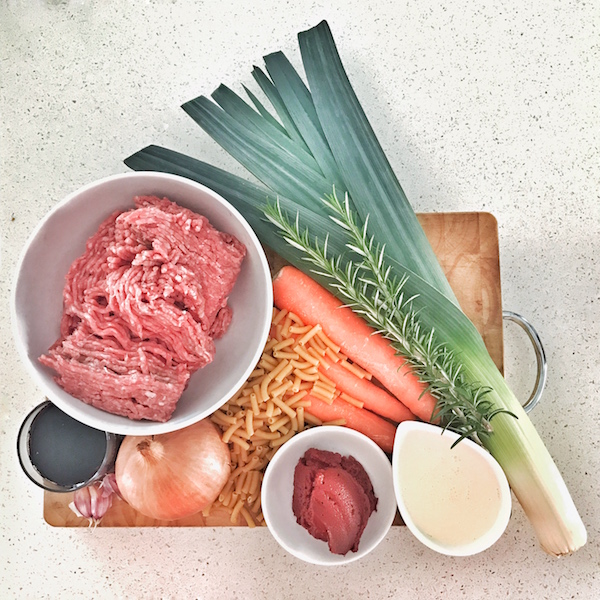 On the shopping list:
Beef mince, small pasta, red wine, vegetables, herbs, tomato paste, cream.
This menu item can be adapted to suit the following ways of eating: