Love Seafood?
This is one of my favourite dishes. Grab some fresh seafood medley from your local fishmonger and let us take care of the rest. We make it mild but if you would like some extra bite then add a chilli to the shopping list.
A great dish if you plan to use us for your entertaining.
This one is best cooked and eaten on the same day. It's worth it!
5-6 serves adult serves as a main. Approx: 350kcal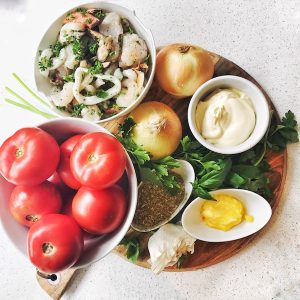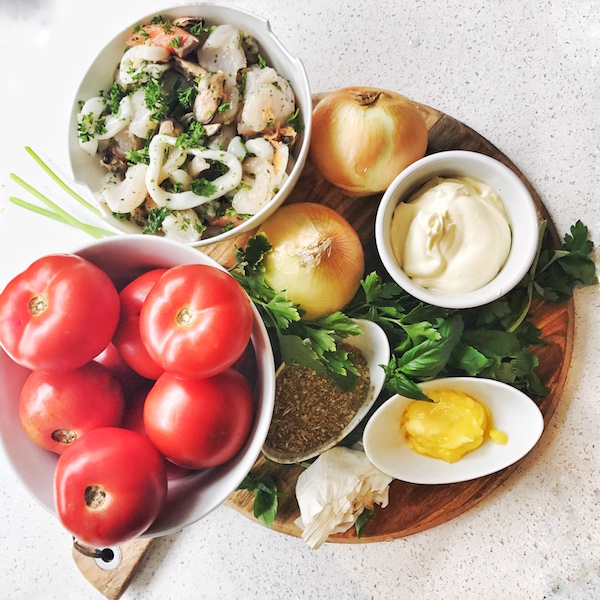 Your shopping list:
Seafood medley, tomatoes, tomato paste, garlic, onion, herbs, cream, butter – We recommend a nice fresh baguette too!
This menu item can be adapted to suit the following ways of eating: