A ready made breakfast or a tasty snack on the run. Cada keeps well in the fridge for 3-4 days and is really tasty paired with yoghurt.
This one is inspired by healthy food expert Cyndi O'Meara and we know many children who enjoy is as an afternoon snack.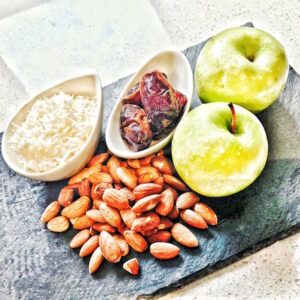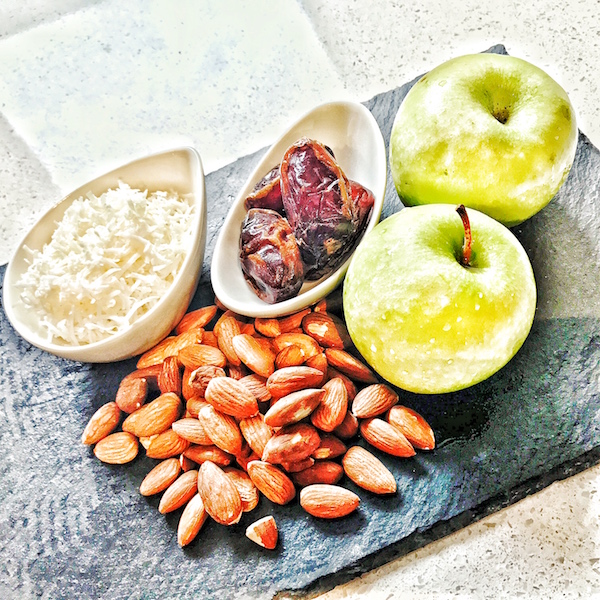 On the shopping list:
Coconut, apple, dates, almonds.
This menu item can be adapted to suit the following ways of eating: