Remember when you were growing up and Mum's signature dish was Apricot Chicken? Well this isn't it. But it really is a tasty risotto, bursting with flavour. It's got hidden veggies and it's simply delicious.
6 Adult Serves. Approximately 400 kcal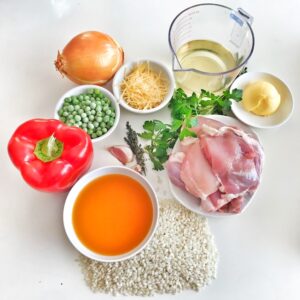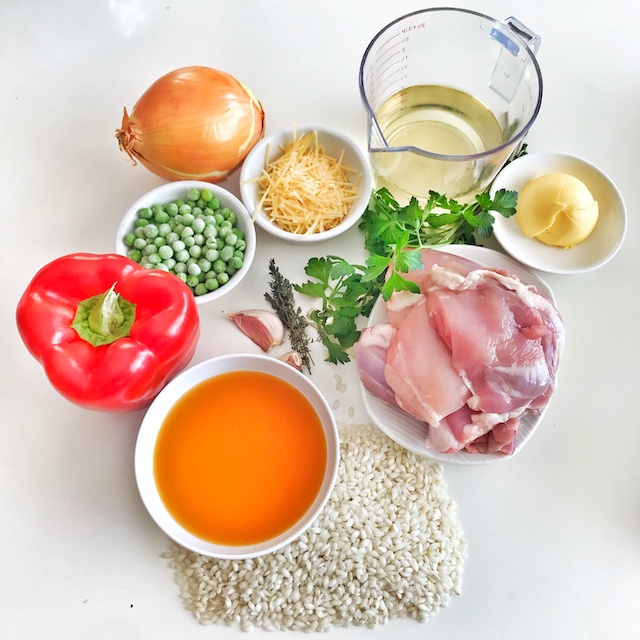 On the shopping list:
Chicken, herbs, onions, ginger, garlic, capsicum, peas, carrots, apricot nectar, parmesan, butter, oil, white wine, arborio rice, vegetable stock paste.
This menu item can be adapted to suit the following ways of eating: