If you have an aversion to slurping then don't order this dish because it is sure to be slurped right to the last drop. Just like the thai restaurant. Delicious!
5 adult serves. Approximately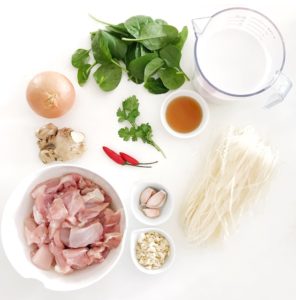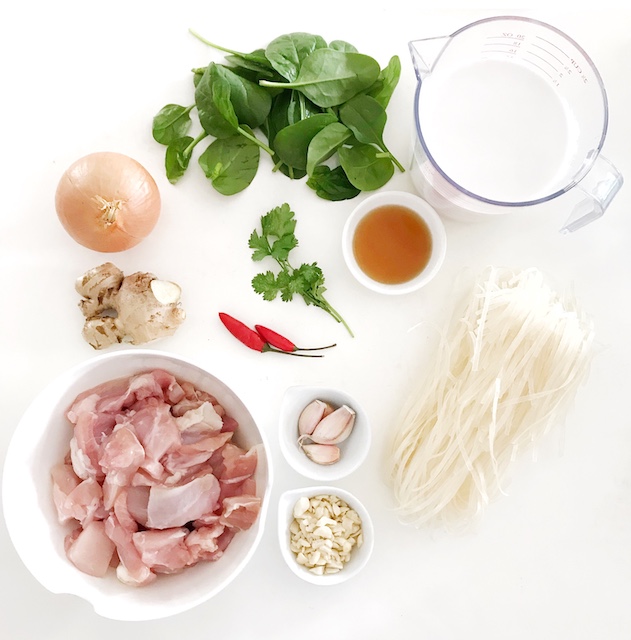 On the shopping list:
Chicken, lemongrass, herbs, onion, garlic, chillies, macadamia nuts, ginger, coconut milk, kaffir lime leaves, butter, lime juice, baby spinach.
This menu item can be adapted to suit the following ways of eating: