Chorizo has so much flavour that you really don't need a lot. If you prefer not to have any spice then go ahead and buy bacon or ham as a substitute. This budget meal is fantastically filling and even better the next day. If you prefer gluten free pasta then we recommend that we make the sauce and you make the pasta fresh when you are ready to eat it.
5 adult serves. Approx. 450kcal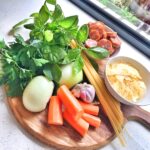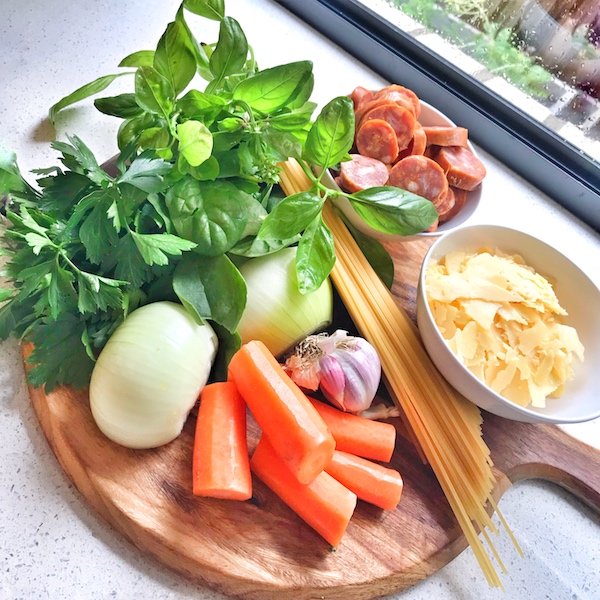 On the shopping list:
Chorizo, spaghetti pasta, parmesan, carrot, onion, garlic, herbs, tomato, spinach, optional olives.
This menu item can be adapted to suit the following ways of eating: