Like a bit of spice in your life? Our marinated chicken and coconut curry has enough bite for those that just like a little, or we can fire it up for you with some extra chilli. SO good with a side of cauliflower rice.
Makes 6 serves. Approx: 525kcal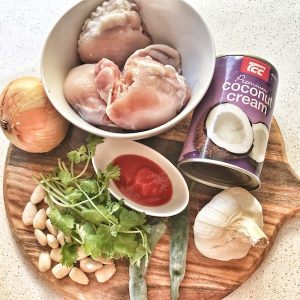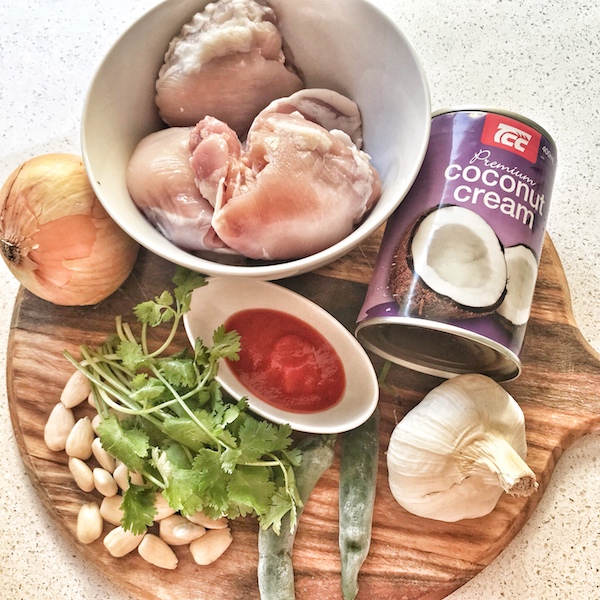 On the shopping list:
Chicken, coconut cream, tomato paste, almonds, onion, garlic, ginger, chilli, coriander.
This menu item can be adapted to suit the following ways of eating: