Counting Carbs? Hardly any in this baby with the usual potato topping replaced with a cheesy cauliflower mash. We leave out the thickener too, just to be safe. Just 2 grams of carbs per serve and easily feeds a big family.
About 8 serves. Approx. 235kcal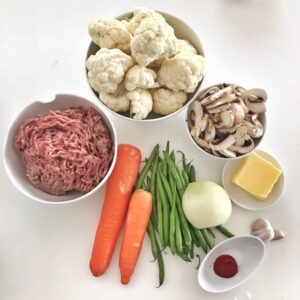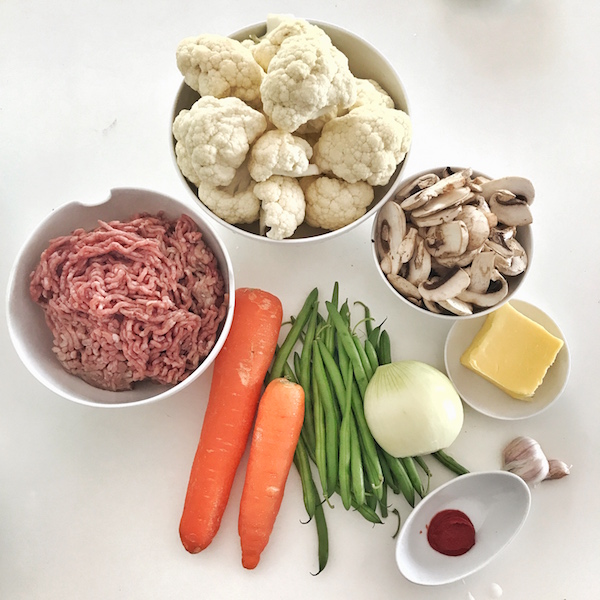 On the shopping list:
Cauliflower, cream cheese, butter, lamb mince, mushrooms, vegetables, tomato paste, onion.
This menu item can be adapted to suit the following ways of eating: