Struggle to get your veggies? Start the day with this delicious green smoothie and get them all at once. We can make a batch of this but we recommend that you freeze it in portions and simply defrost overnight.
That way you keep all of the nutritional value.
6 serves. Approx. 100kcal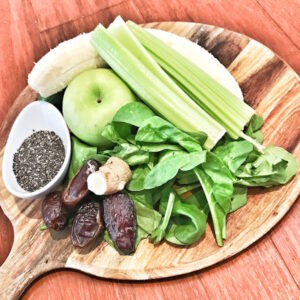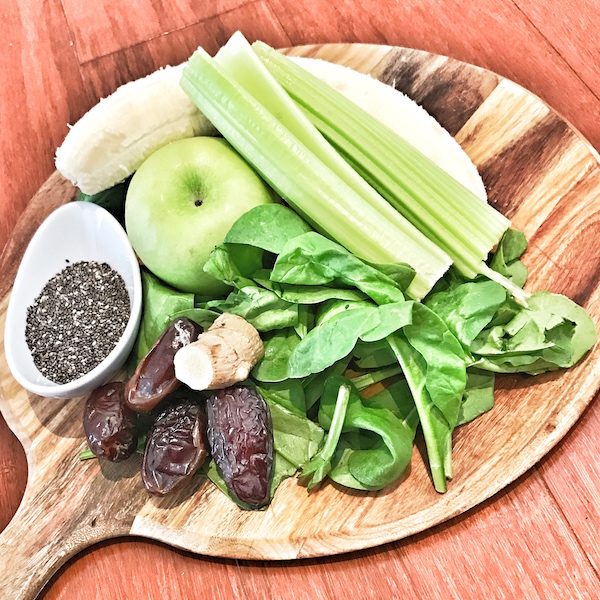 On the shopping list:
Fruit, greens, dates, ginger, cucumber, chia.
This menu item can be adapted to suit the following ways of eating: