Fake-away! Stick this one in a brown paper UBER eats bag on the table and they won't know it's home made. Yay, Thai take out. The tofu is optional.
5 adult serves.  Approximately 500kcal/serve.    *NOT recommended for freezing.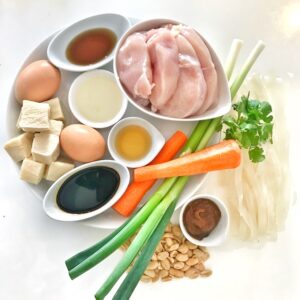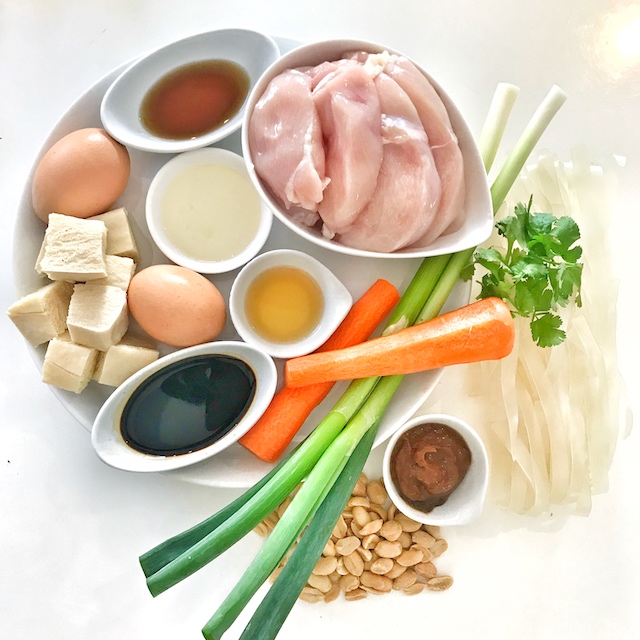 On the shopping list:
Chicken, vegetables, asian sauces, egg, nuts, flat rice noodles, optional tofu, lime juice, garlic, bean sprouts, peanuts.
This menu item can be adapted to suit the following ways of eating: