We like to give you lots of risotto options with fungi, asparagus, chicken or do you prefer the orange pumpkin variety, extra cheese? Talk to us about your preferences. We can usually accomodate. This one's got some meat it in but can easily leave that out for a vegetarian option.
This one makes 5-6 serves. Approx. 250kcal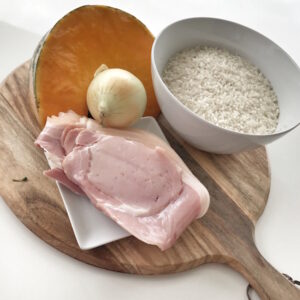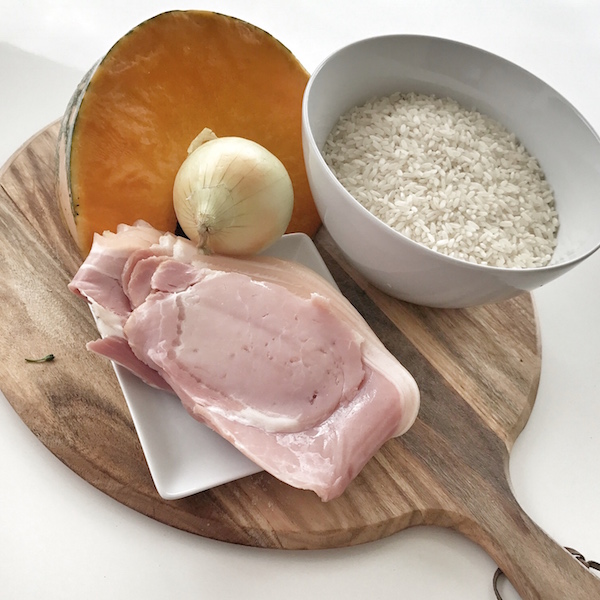 On the shopping list:
Arborio rice, pumpkin, bacon, onion, peas, parmesan, white wine.
This menu item can be adapted to suit the following ways of eating: