As far as salad goes, this is such a simple, nutritious, delicious dish, where we do all of the chopping. After we make it once for someone, it becomes a staple.
We swap Bulgar with quinoa (pronounced "keen-wah") a South American super food for a delicious salad or side.
Loaded with fresh produce and home-made dressing, it will get a big tick with your taste buds.
It's gluten free and it will last in the fridge all week. Serve it up with hummus and your favourite protein.
5 serves as a main or many more as a side. Approx. 230kcal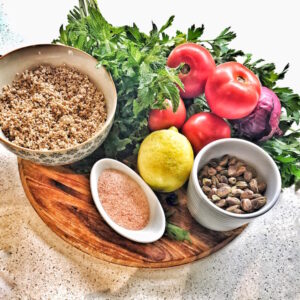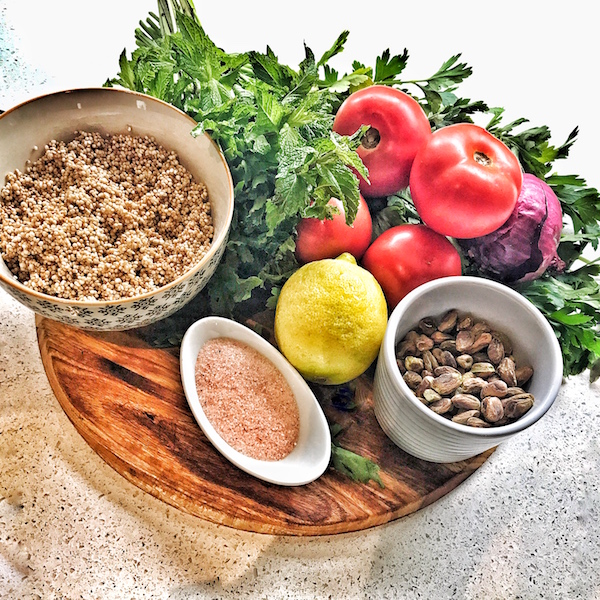 On the shopping list:
Qunioa, lemon, parsley, mint, olive oil, almonds or pistachios, tomato, red onion
This menu item can be adapted to suit the following ways of eating: