If there was a dish that we were happy to eat once a week it's this one. SO good!
Lots of veggies, such a delicious peanut* based sauce. Sure, there are a few ingredients but it makes so much!
5-6 adult serves. Approx. 600kcal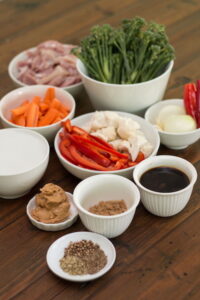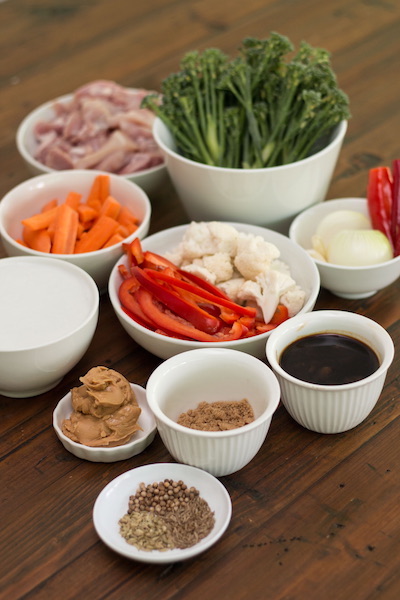 On the shopping list:
Vegetables, chicken, rice, peanut butter*, asian sauces**, ginger, garlic, coconut cream, chilli.
**Check your asian sauces for allergens.
*We don't recommend this one for anyone with a peanut allergy.
This menu item can be adapted to suit the following ways of eating: